Post by skingrine on Sept 15, 2020 19:29:17 GMT
Credits of this guide goes to Borrisnator for the text, and to Recgundom for some of the art.


OBVIOUS DISCLAIMER:
Don't use medicine meant for a fantasy video game in real life under any circumstance.
Alchemy, what a few decades back was practised within thick forests by unkempt-haired women only visited when in great need, is now much more common. Subsequently, the uses and locations of the herbs required for their craft has been brought to light to a broadened population of practitioners. Universities in the major cities of Calradia possess grand volumes dedicated to such craft and the village folk can afford a good night of sleep thanks to the local healer.
Medicine is applied in a variety of ways. Ingested, grinded, applied in a wet cloth, as tea, boiled in water, wine or oil. Methods differ from healer to healer and one may want to ensure the method used on the patient is best for their health.
Although, sometimes a simple solution is more practical. Instead of procuring and enterprising a huge deal of effort to produce an anesthetic, an irresponsible amount of alcohol (with help of the local innkeep) is just as useful in putting someone to sleep.
This guide serves as a general outline of herbs and minerals used in medicine. The world's far bigger than a sheet of paper.
Charas
Most importantly, one must know their surroundings. The landscape around Charas enjoys much of the regional Sharizian climate. The influx of travellers have also caused some foreign species to have found themselves here. Altogether, Charas possesses an unremarkable ecology, with common herbs present and nothing but. Rarer herbs must be imported.
Nettle
Nettle is found very commonly on the countryside, mostly on wet places and meadows. If you can't find it you're not on earth.
It is used to treat internal ailments of the organs and internal bleeding by crushing the fibers into drink or foods. Applying nettles to the skin is used to treat pain in the joints, producing an itchy & lumpy variant to where applied.
Being most active in warm weather whilst dying down during the winter, it grows in relative abundance.
Thistle
Thistle is rarer to find but nevertheless present in normal conditions of Charas. Its purple color makes it easier to find.
It's used to soothe pains such as headaches; treat jaundice in the skin and canker sores. It's also used to restore hair in balding areas when crushed to a cream-like matter.
Coal
Surprisingly, common charcoal leftover in kilns can be reused for the local healer.
Coal oil is used against coughs, flu, cuts, abrasions, wounds and even poison. The toxic substance is administered internally in molasses such as honey to mask the revolting taste. It can also be applied in bandages or pouring directly into the affected area.
Hemlock
Hemlock grows in damp areas, though as well in rough grassland, roadsides, and disturbed ground. It is a notorious and potent poison. Though not poisonous to the touch, it's ever-present poison is greatly reduced - but not gone - by drying it.
It can be used (carefully) as a painkiller to soothe the patient's pains and to prepare them for a painful procedure such as amputating an infected limb.
Belladonna
Belladonna is more well known as a primary ingredient for poison - the victim starts to lose their senses and imagine things before dropping dead. Although with care, it can be used to relax muscles and relieve pain, inflammation and women's private problems. Storage must be well guarded so no-one with mischievous intent can break in and use it, so whether stocking a clinic with belladonna or not is a question of public safety.
Belladonna can mostly be found along the Khergit steppes as small clusters of bushes and black berries. They can however be found in small numbers by entrances of caves and deep within shaded forests on Charas.
They are also known to assist in the magical properties to fly, shape-shift and to for-see the future, if you believe that crockery.
Datura
Much like Belladonna, Datura is an infamous flower used almost exclusively for poisons. It is notorious for being used in suicides and murder, being caused by sudden death. Besides homicide, many people use it to induce delirium on themselves, followed by aggressiveness and amenesia.
Don't eat it.
Henbane
Henbane in low dosages is widely used for seasoning and inebriation, even though it can come to be rather displeasing. High dosages are used in poisons which makes the victim to stop breathing.
Pot Marigold
This rounded yellow sun-related flower is used to strengthen the heart, as well as skin cosmetic. It is a plant which is native to the southern deserts but has been known to lead into the warmer Swadian plains and the stems of Rhodok mountains. They are relatively easy to house provided they are kept away from the cold. There are known Nordic variants, they can be found in vast open plains, easier to find in the summer when the temperature is better for it's growth.
Honey
Honey is commonly applied, by learned doctors and woods hermits alike, to skin wounds after surgery and against mild burns. It's also used to treat ulcers and ingrown nails. Remnants of honey can be found within the forests, the easiest way to get large amounts is by searching for a beehive and collecting said honey from within.
Juniper
Juniper is common berry, especially beside roads and in cold, mountainous areas. Common juniper berries are to quicken a person's production of urine, useful in eliminating toxins in a shorter period of time as long as said person is always close to the privy. They are also commonly used against joint pain and inflammation, in non-medical uses, it's used to add flavour to various drinks and meals as well as a way to eliminate disease and bad-breath from the mouth if consumed in a jelly like drink.
It can be found in isolated trees far from others and are easier to find in high areas.
Rosemary
Rosemary leaves are used for all-purpose medicine and wedding wreaths, although its more special purpose is burning it as an incense to kill or prevent infection, including the plague. A climbing plant, rosemary can often be found growing along stone walls if they are not sprouting from the coasts of rivers and cliffs close to bodies of water.
Yarrow
A very common plant that has many uses. Primarily, it is used to treat wounds. As a wash, it can be used to stop bleeding from piles, nosebleeds, and cuts; as well to soothe sores and bruises. It's also used against many ailments, including fever (as tea), poor nutrition, diarrhoea and produces a general feeling of peace for women of age. Can be found throughout open fields and deep within the forest.
Wormwood
Wormwood is abundant in fields and roadsides. Used against fevers and headaches, applied in a bandage dipped in it. Also used for dizziness and chills by drinking an infusion. Absinthe is a hallucinogenic that, with precaution, can kill both pain and parasites; also induces an euphoric state on the user called "an overall lucid effect of awakening".
Chamomile
One of the most popular tea herbs, the fragile chamomile is an almost universal remedy. Soothes the stomach and the mind, combating fever and insomnia. At the same time, many chamomile plants are susceptible to many fungi, some of which could be poisonous. The flower can be found in abundance during the summer, generally everywhere.
Mint
A great remedy for stomach ailments and fevers, mint is also used in treating wounds and venom victims. Found mostly deep within the forest, an abundance grows during the fall season or generally before an upcoming snow-influx.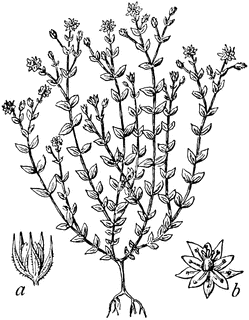 Thyme
Thyme is a popular remedy as an oil for cleaning and bandages are often doused in it. Using the herb as a tea is commonly used against coughing. Thyme is found growing on planted fields, dry sunny places and on highlands alike.
Primrose
This kind which is in fact much different and rarer than normal primrose flower is found on higher altitudes and is believed, as an oil, to improve a woman's chances of conceiving. Scholars say it actually doesn't help pregnancy but the common folk plucks it either way.
Mandrake
Mandrakes, whose roots have for long been thought to be little people. Mandrake roots are potent to induce unconsciousness and its juice can be used to relieve joint pain. When taken internally in large doses, however, it is said to excite delirium and madness while nefarious men also use Mandrakes for poison.
Feverfew
Feverfew is often used against, well, fever, as well as headaches, joint pain and digestive problems. Gardeners also use it for pest control on their plants.
Sage
The plant which is associated to the patron saint of geography and determination, Saint McQuincy. Its berries are widely used in cuisine for their savoury flavour while its oil is known to improve one's mind, alertness and mood.
EXOTIC
Your backyard probably doesn't sport every feature of Calradia. Rare herbs must be brought in from abroad by a lengthy journey by ship or land and for quite a steep price in coin and time, so make sure the patient isn't the village beggar to pay the bill.
Poppy
The famous (or infamous) poppy flower is used for two of its products:
Notorious OPIUM extracted from the flower is used as analgesic in varied quantities to relief varied amounts of pain with great efficiency. With careful use, opium can help insomnia in small quantities
Poppy SEEDS can be produced into tea in large quantities. This tea can be used as a moderate version of opium as an analgesic, as well as having anti-diarrhoeal and sedative effects
Quicklime
Limestone found in Rhodokia, Shariz, Balion and Geroia can be turned into quicklime. It's used to disinfect wounds as well as a deodorant. It also has a history as a weapon - quicklime has been used many times to blind and choke enemy troops, it reacts violently to water, rising its warmth in a few seconds and is used in many inventions as a combustible.
Ginger
Expensive spice from Geroia, it is used for digestion problems that would otherwise have to be cured by time. Ginger is also very efficient in treating joint inflammation.
Saffron
Saffron is one of the rarest and most expensive spice to acquire. However, its uses reaches beyond cuisine, as it's a potent treatment against infections. Most of this product comes from the Empire's southern provinces.
Cloves
The "hot" spice is specially useful as an antiseptic and an excellent painkiller. Cloves are harvested from Geroian isles and prohibitively expensive for most people.
Citrus
The Geroian fruits - oranges, lemons, grapefruit and lime - are specifically useful for the healer against scurvy-ridden sailors from lengthy ship voyages.
Myrrh
The resin is excellent for healing wounds and abrasions and keeping the area clean. Also used as an analgesic to soothe pain. They can be found in the southern deserts and in Balion.
Frankincense
The resin extracted from plants on southern lands not only serves as a fine perfume or incense but also chewed on for a good digestion. It is also used for wounds, joint pain, purifying the air and aiding the female humours.
Smilax
The plant picked on Geroian isles is not only a local beer ingredient and aromatic exotic incense on courts, but also a known (and the aren't many) treatment for gout and syphilis.
Coffee
A very popular drink among the elite, cultivated by the southern Calrads, roasted, shipped and drunk by affluent people and thinking minds alike. Though not necessarily a medicinal product, coffee drinkers experience an immediate revitalization with greater energy and wellbeing for the day. Furthermore, its long-time consumers claim coffee kept the sharpness of their minds.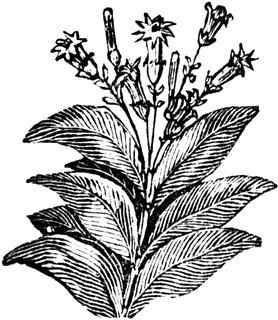 Tobacco
Tobacco is a semi-common export available for most people with decent wealth throughout Calradia. Smoked on a pipe, chewed or snuffed, the southern product cured from its plant leaves are used by uncountable people. Unlike most of the other herbs on this compendium, however, tobacco is exclusively harmful for the user, eventually some day in the future developing aggressive coughing, poor teeth, heart problems and sudden death.